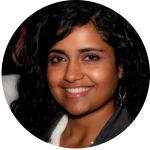 Hi, I'm a software engineer currently pursuing a graduate degree in Computer Science with concentrations in Embedded Systems and Human Computer Interaction.
For 10 years, I worked for major cellphone chip manufacturers on their software development and hardware validation. It was interesting stuff, but I found myself increasingly interested in the ways that people interact with technology and how good design plays into this.
I currently work for Fitbit where I lead a team of 10 engineers to deliver the UI on all of Fitbit's devices.
I am very excited about what the future holds for technology and computing and started this blog to share thoughts about the intersection of humans, design and technology.
I also review photography locations at SidecarPhoto and sell photos on Imagekind.
Thanks for stopping by!